Self Help Self-Love Resources
These self help self-love resources will show you what it means to love yourself, and give you tips and tools for doing so! If you haven't heard it already, loving yourself is the key to everything in life. The Universe can only give you things (wealth, success, happiness, love, etc.) if you believe you deserve it. And you will only believe you deserve these things if you really love yourself on a deep level, faults and all. Loving yourself means that you accept yourself exactly as you are, even if you want to lose 20 lbs., even if you don't like the current job you're in, even if you wish you were making more money, etc. Loving yourself does not just apply when things are going well, but loving yourself all the time. It can be tricky to find out exactly what it means to love yourself, but these resources will help!
Learn More Secrets to Creating Your Ideal Life
---
Anyone seeking to figure out what exactly self-love means and discover powerful exercises should check out the recently released The Art of Self-Love program by Jeannette Maw. I mention Jeannette often on this website because I have been following her teachings for years and I really believe in everything she does. Her new program contains an ebook, audios, and a workbook, and I guarantee you that if you implement the exercises Jeannette describes you will be loving yourself in no time, whether you want to or not! Because Jeannette is a law of attraction coach, she also discusses how crucial loving yourself is in the whole manifestation process. If you've been having trouble creating the life of your dreams, it could be because you've been neglecting the very important component of self-love.
Check out The Art of Self-Love here.
---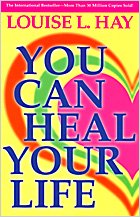 Another fantastic resource in this area, and personal growth in general, is the self help classic, You Can Heal Your Life
, by Louise Hay. This book was published over 30 years ago, and is still an international bestseller to this day. The purpose of this book is teaching you how to create success in all areas of your life, which Louise Hay says truly starts with loving yourself to your very core. Loving who you are, loving your emotions, making peace with your past, etc. This book contains exercises and affirmations that show you exactly what it means to love yourself, and concludes with a chapter on Louise's own personal journey to self-love. Things didn't start out so well for her, but today she is truly one of the foremost authors and publishers in the self help industry. This book has changed millions of lives.
---
Self-Love Exercise: I first learned this exercise when I went to Jack Canfield's Breakthrough to Success seminar in 2008, although I've seen it mentioned in various books since. It's called the Mirror Exercise, and for forty days straight (preferably morning and night) you look at yourself in the mirror and tell yourself all the things you appreciate about you. If it's the end of the day, you can tell yourself all the things you are proud of for accomplishing that day. It doesn't matter how big or small the accomplishments are, just focus on flowing appreciating and love to yourself. Do this for forty days straight, and you will begin to notice that your self-talk is much more positive and uplifting than before. To really amp up your self-love, do this exercise every day for the rest of your life! For a complete description of this exercise, read the popular article I wrote here.
---
Another great resource is Susan Castle at Relax-Online. I have been familiar with Susan's work for years, long before much of it became mainstream like it is today. Susan teaches the art of self-love and self-acceptance and says that "Love is experienced through unconditional acceptance of all your feelings. Love is best expressed in accepting yourself - just as you are - unconditionally." She is the creator of the powerful Essence Method, which helps you get in touch with any blocks you have that may be holding you back from manifesting your heart's desires. If you are struggling with loving yourself, Susan can help you find true love within yourself once and for all. (Her website is a bit simplistic, but don't let that stop you because it contains very powerful information!)
Learn More Secrets to Creating Your Ideal Life