Self Help Money and Financial Abundance Tools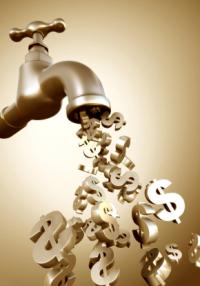 In today's economy, good self help money and wealth creation resources are absolutely essential. Everyone knows that money doesn't lead to happiness, but it certainly makes things easier in life and goes a long way in helping you create your ideal life! Even if you are not striving to be a millionaire but just wish you had a little more money left over at the end of the month, you'll want to take a look at these wealth building resources below. I have used all of them to attract more money in my life.
Learn More Secrets to Creating Your Ideal Life
---
The absolute best resource I have found to change your relationship with money is Money Mojo Magic by master law of attraction coach, Jeannette Maw. I love, love, LOVE this product!
This extremely affordable package includes an ebook, workbook, and audio recording that will have you attracting money in no time. I literally starting making money the very same night I finished it!
This is from the email I sent Jeannette (the creator) right after I finished reading it:
"This is seriously a no-nonsense, no fluff instruction manual on how to create more money (or really anything) in your life using LOA principles. I know this stuff inside and out, and yet somehow you always manage to explain it in a way that *really* resonates with me and allows me to understand it on a deeper level. The book looks great, too!"
To learn more, go here.
---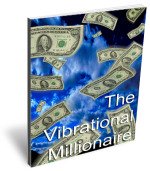 Another highly effective money creation program I've discovered and use myself is Denise Coates' Vibrational Millionaire program. Denise is another top-notch law of attraction coach, who guides you through this 30-day process. Each day you listen to a few short audios and do written exercises, which are geared at getting you in the feeling place of having more money rather than focusing on lack. The number one thing I have learned from Denise's teachings is that you attract money and other things into your life when you stop vibrating at wanting or needing them, and start thinking and vibrating as if you already have them. This is because as you develop more confident feelings towards having abundance in your life, you will start thinking and acting differently with respect to money and eventually this will lead to a much higher balance in your bank account. This is definitely a self help money resource you want to check out!


---
I also highly recommend the self help money and financial abundance products from Tom and Penelope Pauley at Rich Dreams. Tom and Penelope are the authors of the classic self help book I'm Rich Beyond My Wildest Dreams, I Am, I Am, I Am. This book was extremely helpful to me a few years back, and you should take a look at it if you haven't already. I'm warning you though: their methods work extremely well so be ready for your life to change!
Their method of self help debt reduction and attracting wealth seems almost too easy, but that is the beauty of their work. Attracting wealth and other things into your life really can be as simple as asking and receiving, except that sometimes we get in our own way and prevent good things from finding us. Tom and Penelope's resources will show you how to get out of your way, so that all the abundance and other things you are hoping to attract in your life can finally reach you.
---
For additional tips on financial abundance and wealth creation, keep reading.

Learn More Secrets to Creating Your Ideal Life