Self Help Relationship Resources
Whether you are in a relationship or on the verge of meeting that special someone, these self help relationship tools are worth a look. Relationships are a big part of everyone's lives. Especially in today's society where economic times are tough and people are more stressed than ever, it is nice to have that one special person to come home to every night. That special person who really gets you and understands you, and is always there for you.
Learn More Secrets to Creating Your Ideal Life
---
If you're still looking for that special someone, you'll definitely want to check out the self help relationship resource The Soulmate Kit, How to Prepare to Manifest and Meet Your Soulmate, by Arielle Ford.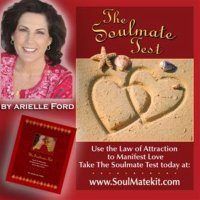 I particularly like this product because Arielle Ford (sister of Debbie Ford) is very well-known in the self help and spiritual arenas as a super successful book publicist for authors like Deepak Chopra, Louise Hay, Wayne Dyer, and Jack Canfield, to name a few. But despite the huge success she experienced in her professional world, she was still missing that one special person to share her life with. She developed this self help relationship system when she was in her early forties and tired of being alone. Within six months she manifested her soulmate, and they got engaged after only three weeks of dating!

The Soulmate Kit is a series of audios and videos that help you figure out exactly what you're really looking for in a partner, so that you can then draw that perfect match to you.
---

If you prefer reading, Arielle also recently published a book based on these exercises called The Soulmate Secret: Manifest the Love of Your Life with the Law of Attraction.
I read the book in about two days, and thought it was not only very insightful but also a fun read! There are several real-life stories in the book of self help gurus who manifested their soulmates using the processes that Arielle created.
---

Another book I recently read that came highly recommended to me is Love Will Find You: 9 Magnets to Bring You and Your Soulmate Together, by Kathryn Alice. I loved this book! Kathryn is a spiritual teacher at the Agape Church in LA, run by Michael Bernard Beckwith, and approaches the topic of finding your soulmate as if it is a given for everyone. The book contains 9 love magnets to implement that will help you attract your soulmate to you (by doing things like releasing old relationships, making a soul call to your future partner, etc.). What I particularly liked was the way it seems to change your beliefs about relationships, even without you consciously realizing it! No matter what type of relationship history you've had, this book will make you feel like your soulmate is just around the corner and that when you meet them they will be even more amazing than you ever expected.
---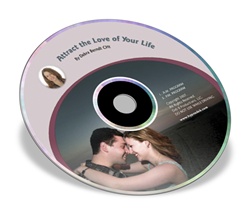 Finally, if you want to change your beliefs about love and relationships on a subconscious level and really see results fast, check out the dating and relationship hypnosis programs by Debra Berndt. She is a love coach and certified hypnotherapist, and specializes in helping people attract the love of their life! This is her passion and she offers a TON of great resources that will allow you to experience more love in your life in no time.





Learn More Secrets to Creating Your Ideal Life